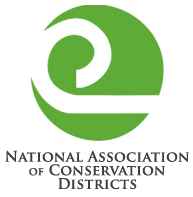 History


In
1934, the worst dust storm in our nation's history set the stage for the formation of the Soil Conservation Service (now Natural Resources Conservation Service) within the USDA.
By 1
935, the federal government was working directly with landowners to try to prevent such a disaster from occurring again.
It soon became apparent that these federal efforts needed a local input. In 1937, President Roosevelt sent a letter to each of the forty-eight states suggesting the formation of local soil conservation districts. Illinois passed the Soil Conservation District Law on July 9, 1937 which allowed the state to recognize local soil conservation districts.
The Monroe County Soil and Water Conservation District was officially chartered in 1947.
What We Do


A conservation district focuses on natural resource problems and solutions. There are almost 3000 conservation districts in the United States. With alm

ost

one in every county,
they improve
the quality of life for every American.

Conservation District help:

Implement

farm conservation practices that keep soil in the fields and out of the waterways.

Conserve and restore

wetlands, which purify water and provide habitat for birds, fish, and numerous other animals.

Protect

groundwater resources.

Plant

trees and other land covers to hold soil in place, clear the air, provide cover for wildlife, and beautify neighborhoods.

Provide

local conservation, leadership, teach the value of natural resources and encourage conservation efforts.